Simple & Easy Fleet Management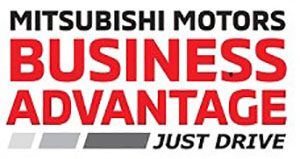 Finally, a Fleet Management Solution that delivers real value for your business and unlocks potential capital for you to reinvest in the areas of your business that generate income and profit.
Mitsubishi have just released its Business Advantage (MMBA) operating lease package with a long list of features and benefits tailored to Australian small and medium sized businesses.
Leasing under MMBA frees up business working capital as there is no need for a deposit or to buy the vehicle at the end of the term. On initial changeover any equity in the existing business fleet can be paid to you as a welcome cash cheque to your business.
All vehicles leased under MMBA receive discounts normally reserved for large companies with a minimum of 40 vehicles.
Once you have selected the vehicles and usage terms that suit, you can apply for a MMBA lease facility. This facility can include not only what you need now but your future requirements to support your business growth.
At the end of the lease term you can simply upgrade the vehicle, extend the lease, purchase the vehicle outright or return it to us. The process is simple and there is no residual risk.
From an Administration point of view Fleet Management couldn't be easier. You receive one monthly itemised invoice regardless of the number of vehicles on lease. An MMBA lease rental includes registration and CTP, vehicle servicing and roadside assistance. You also get your choice of a fuel card option and toll service which means you can also put the cost of these items on a monthly invoice as well.
A worthy enhancement to your MMBA lease is our Fleet IQ product which keeps you on top of all the current usage of your fleet vehicles, it even has the ability to upgrade your FBT reporting into the 21st century and finally ditch those log books.
Kings Cars welcomes you to contact our Fleet Experts who can work on a tailored solution for you. Furthermore, purchasing from Kings Cars also extends further benefits of free loan vehicles and complimentary car washing and a pick up and drop service, saving you and your business time and disruption.
Michael Smith
Fleet Solutions Manager